---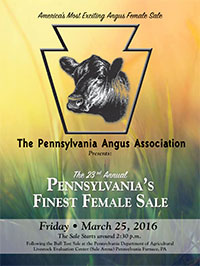 The 23rd Annual
PENNSYLVANIA'S FINEST FEMALE SALE
Friday, March 25, 2016 • 2:30 p.m.
Following the Bull Test Sale at the
Pennsylvania Department of Agriculture Sale Arena
Pennsylvania Furnace, PA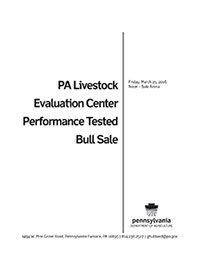 PA Livestock Evaluation Center
Performance Tested Bull Sale
Friday, March 25, 2016
Noon - Sale Arena
---
2014 Awards Banquet Winners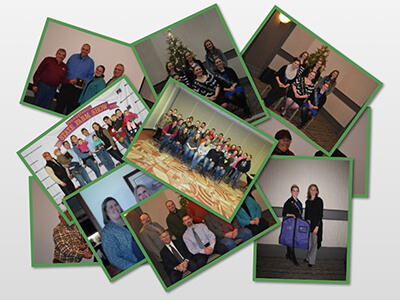 Our Mission is to promote Angus cattle and particularly Pennsylvania Angus cattle. The Pennsylvania Angus Association Is A Very Active, Growing State Organization With Activities Throughout The Year.
Our membership consists of a very diversified group of Angus enthusiasts. Some have large operations, some are youth projects, and some have no cattle at all! Many of the finest bloodlines in the country can be found in Pennsylvania Angus herds. We'd like to include you in our organization, so that you can enjoy Pennsylvania Angus at their best! If we can be of further assistance, please write or call us.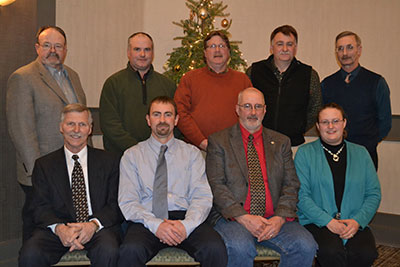 Board of Directors
Front row from left
Brad Bishard, York, treasurer; Wendall Landis, PA Furnace, vice-president; Gene Trowbridge, Meshoppen, president; Jamie Brozman, Nazareth, secretary.
Back row from left:
Keith Rooker, Uniontown, director; Fritz Frey, Drumore, director; Steve Upperman, Chambersburg, director; Dale Rains, Mercer, director; Tim Spangler, Boswell, director.